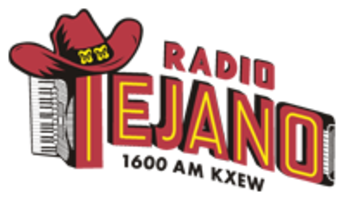 Tucson's Tejano Music
Tejano 1600 is Tucson's only place for Tejano Music! Tejano music originated among the Mexican-American populations of Central and Southern Texas and evolved into other states, thanks to artists such as Selena (often referred to as "The Queen of Tejano", Jay Perez, Little Joe and other artists). Both of Tejano 1600s on air personalities are from Tucson and graduated from local schools.
Melissa Santa Cruz is on from 6-10am, Monday through Saturday and loves her Tejano music. Her bubble personality and knowledge of music is what Tejano listeners love. All of her listeners feel like her friends and often come out to visit her at local remotes. D-Wayne Chavez does the afternoon out while listeners drive home. D-Wayne has a great dynamic on the air and interacts well with the listeners.
Call Letters: KXEW
Format: SPANISH
Dial Position : 1600.0 AM
Brand: Tejano 1600
Target Listener: Women 25-54